Built with family tradition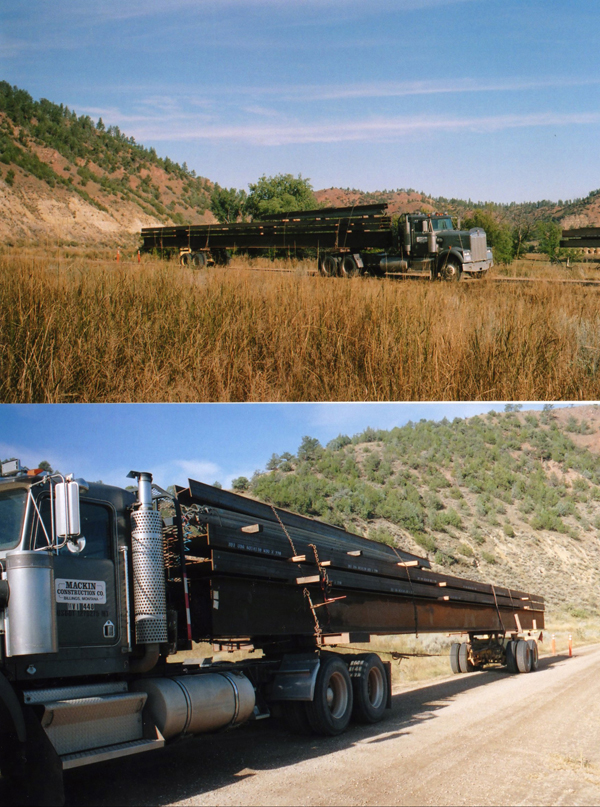 Mackin Construction Co. was founded in the 1920s by Walter Mackin to serve general construction needs across the state of Montana. Mackin Construction quickly gained a solid reputation for hard work and quality craftsmanship.
After his construction company began to grow, Walter's family started growing. Eventually Walter's son, Blake became interested in helping continue the successful family business. Blake attended the University of Colorado after high school and graduated with both a bachelors and a masters degree in engineering.
After Blake returned to Montana, he and his father continued building upon the Mackin family reputation. They helped thousands of customers with all types of construction needs and services across the state.
However, in 1970 Mackin Construction really found its passion for construction with the design, installation and construction of bridges. Projects in the early years covered a wide variety of bridge services that included concrete dams, spillways, concrete bridges, steel bridges and wood bridges.
In 1978 Blake's son Bob joined the bridge construction company as a third generation family member. Today Blake and Bob successfully operate Mackin Construction with more than 80 years of bridge building history.
We welcome you to explore our many bridge
building services or contact us for more information.